Adopting a plant based lifestyle or going vegan can seem daunting and overwhelming. "What can I eat on a vegan diet?" "What can't I eat on a vegan diet?" "Where do I start with a vegan diet?" "What about my non vegan lifestyle items – clothes, shoes, handbags, wallets, furniture, etc?"
So many questions, and I see these questions over and over again on the Vegan Facebook Groups of which I am a member. The people who respond offer congratulations and a quick tip, but there isn't time to share enough information to really help you make that transition from the Standard American Diet and Lifestyle to a Vegan Lifestyle.
*DISCLAIMER: THIS POST CONTAINS AFFILIATE LINKS. THIS MEANS I MAY EARN A COMMISSION, AT NO ADDITIONAL CHARGE TO YOU, SHOULD YOU CHOSE TO MAKE A PURCHASE USING MY LINK. I ONLY LINK TO PRODUCTS I LOVE AND KNOW YOU WILL LOVE TOO.
The Decision to Eliminate Animal Products from your meals
Congrats! You've decided to start researching eating more plants and eliminating animal products from your meals. Welcome to the "Veg Life"!
You are likely thinking, "great, now what? Am I going to be eating salads and pasta with red sauce for the rest of my life?" If you are, that is okay, that is what I thought too. But then I started watching YouTube videos of vegan food and following some vegans on Instagram and I realized, there are SO many more options than I had ever considered.
So What Can I Eat as a Vegan?
No beating around the bush here, we are jumping right into what you can eat when you go vegan.
You can eat tacos – fill them with beans or our Best Damn Taco Filling. You can eat pasta – with red sauce – or you can make lasgana or a cashew butter sauce that is creamy, flavorful, and was one of our go to staples during our transition. Or go totally wild and make this Taco Bolognese (taco and pasta – winning!)
You can eat potatoes and chickpeas and salads and wow! So many things. And then my favorites are the bowls….
In fact, we even have an ebook full of plant based bowl recipes with different sauces and nut pate accompaniments. The options are endless.
Okay, but what about protein and calcium and carbs?
Please know, you are not alone in these questions. We have been told our entire lives about the importance of meat for protein, dairy for calcium, and that carbs make you fat. Do you know who writes those guidelines? The industry. Don't worry, I was appalled too. Watch What the Health or read the book – I was floored and disgusted that the very industries touting those claims make money off our believing them. It is such a scheme!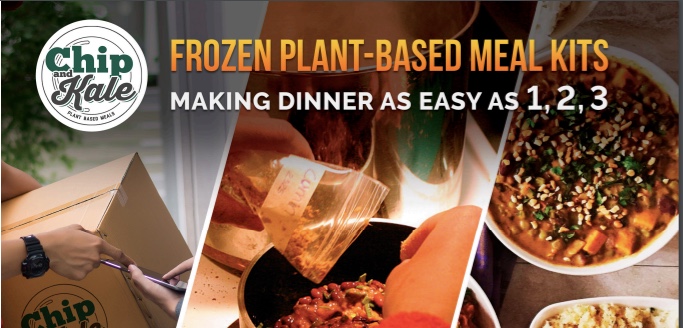 So what about Protein?
Well, according to the World Health Organization, "The DRI (Dietary Reference Intake) is 0.8 grams of protein per kilogram of body weight or 0.36 grams per pound. This amounts to: 56 grams per day for the average sedentary man; 46 grams per day for the average sedentary woman." So, you've likely been "overdosing" on protein for years.
That isn't the question though, the question is "Where do vegans get their protein?" We get it from beans, legumes, nuts, seeds, tofu, tempeh, leafy greens, peas, and all of the variety of foods we eat.
I recommend you read the book Proteinaholic, by Dr. Garth Davis for a more in-depth look into protein and the American obsession with it.
Okay, I get protein, but what about calcium?
This one is a personal favorite, as I had experience with this myself. At one of my annual physical appointments, right after going vegan, I shared with the nurse I was vegan and I honestly expected her to be excited for me. She was not. In fact, she lectured me on calcium and handing me a printout of all the foods I should be eating… dairy yogurt, dairy ice cream, dairy milk, etc. etc. etc. I went home and told my husband I didn't think I could do this vegan diet because of calcium and in his true fashion, he bombarded me with resources that supported our plant based diet and countered all the crap (it was crap) on that printout and what the nurse said.
So what are those resources:
Who are these people?! These Doctors!?
One of the questions I had, as we started researching this diet: "If these doctors are touting, celebrating and supporting a plant based lifestyle, why aren't all doctors sharing it with their patients?" I mean if Dr. Caldwell Esselstyn was able to Prevent and Reverse Heart Disease in his patients, why aren't people I know who are suffering from heart disease offered this diet lifestyle as a cure or preventative measure?
I wasn't really ready for the answer to that; and that answer has changed my entire life. Take the twenty-nine and half minutes to watch this interview with Dr. Michael Greger of Nutrition Facts.org that was put together by Plant Based News. In short, it is all about money!
So you watched it, ready to learn about other plant based doctors and health care professionals sharing evidence based research?
The above is a small sampling of plant based supporters. There are more resources – books, documentaries, and youtube channels. Some of the below resources are health-based, some are environmental, and some are animal based. These are the ones that we recommend; again, there are more out there. Some of my favorite documentaries are:
Food I get, what about everything else?
Everything else comes. As you familiarize yourself with the instances in your life that are derived from the exploitation of animals, you will have an ah-ha moment and you will pivot.
Maybe it is as you are walking through the zoo, looking for vegan food and realize, "wait, the zoo isn't really a vegan place" Perhaps next time I will take my children to a sanctuary. Or when you are shoe shopping, purse shopping, wallet shopping, or belt shopping you select the ones made that are made with man made materials.
You'll realize as you navigate this non-vegan world that you are doing the best you can. You will make the decision on "how vegan" something is based on your personal feelings. Maybe you are a vegan who eats and uses honey (I am not and I do not believe we should be taking honey from bees), or you are a vegan who takes pharmaceuticals because you have to.
Maybe you are a vegan who wears thrifted leather items because you feel you are doing more good by not increasing the demand for new shoes and hand me down leather is okay. Those are the parts of this lifestyle that are gray.
In a nutshell, you'll eat your tasty plant based foods, maybe splurge on vegan junk food or comfort food, or support vegan restaurants, and you'll make this world a better and more sustainable place by adhering to a vegan diet.
Going Vegan Resources
Cookbooks
Cookbooks are one of my favorite resources to help people when they are trying to go vegan or eat more plants. There are so many that offer both an educational and set up guide and delicious recipes. Some of my favorites include:
Vegan Books
There are some books that I've read that have changed how I look at veganism and I believe will help you on your journey. Whether you buy these or borrow them from the library, I find them to be good reads
Going Vegan
I'll leave you with this, over five years ago, my husband started talking about the health benefits of a plant based diet – at that time, we only considered eating more plants, never going full vegan and making it a lifestyle. Six months and tons of research later, I was eating delicious plant based food, and realizing I didn't need to "eat those babies" anymore and I changed my life for the better forever. Where ever you are on your "going vegan" journey, just know that the animals are forever grateful you are even considering a lifestyle where you eat more plants.
Don't hesitate to reach out via email kathy(@) veginspired.com or message us on Facebook or Instagram. We are here to help and happy to do so.
XO,
Kathy
Watch my "Eat More Plants Speech"